I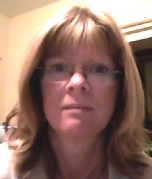 started my teaching career in a large 11 to 19 school in Witney, Oxfordshire in 1995, teaching general science and chemistry, in line with my honours degree. Within 5 terms I moved to become a head of science in a middle school in Redditch, Worcestershire, where I discovered my love of enquiry and working with younger children. The process of asking questions, wondering and finding the answers in many ways, is what enthuses me.
In order to have more impact on a wider audience & share my enthusiasm, I became a Key Stage 3 science consultant for Warwickshire in 2002, supporting schools to improve science, developing networks, embedding enquiry and Assessment for Learning in schools.
Realising that moving away from younger pupils, as the National Strategy became more secondary based, was not for me, meant that when the opportunity arose of working with primary schools in Wolverhampton, I grabbed it with both hands.
This period of my career, from 2007 to the present, has been eventful and most rewarding. Not only have I worked as a Local Authority Adviser, but I have lead Primary Science Quality Mark (PSQM) hub (and am now a Senior Regional Hub Leader), and delivered training for the Science Learning Centres. I also worked as an independent consultant across the Black Country and Telford & Wrekin to support primary schools in developing science (particularly scientific skills) in their schools, from delivering whole school CPD, supporting senior leaders, leading teachers and NQTs to in class planning and team teaching lessons. You never stop learning, which is what makes it all worthwhile!
Not all my work is 'in the field', as I am the immediate past editor of the Association for Science Education's (ASE) Primary Science publication and have written an international teaching scheme through Heinemann/Pearson, a text book for teachers with Dr's Alan Peacock and Mick Dunne and contributed to texts for China, lead by Bob Kibble.
On a personal level, I am a wife and mother, as well as a keen sailor of dinghies, into gardening and preserving what I grow. I do have time for hobbies - you can too, by taking practical advice that makes sense, without cutting corners!